Tuesday, April 4, 2017
paper crafting inspiration from acherryontop.com crafts - featuring Bo Bunny, Echo Park, KaiserCraft & Photo Play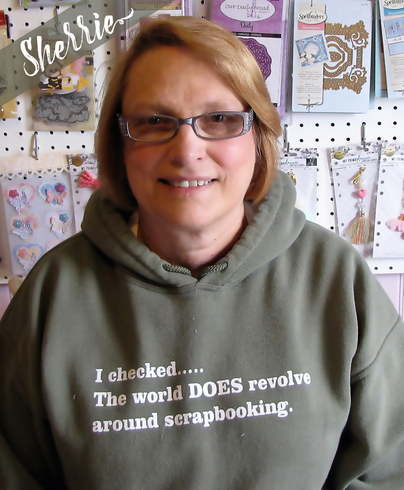 Screen Name: SherrieLynne
First Name: Sherrie

My crafty supply must have: Pattern Paper and Lots of Embellishments!

What inspires me to create: New Products, Pinterest, Challenges and Sketches.

Most readers don't know this about me: I don't know how to swim. I am scared of the water.

Bio: My most favorite thing to do is spending time in my craft room. I started scrapbooking in 2008. I was a stampin-up dealer from 2003 to 2006. I Loved making cards. I still love making them but Love scrapbooking more. My favorite subjects to scrapbook are my grandkids, furbabies and my garden.
Once it gets nice outside I am working in my rock garden. It is over 60 feet long and about 15 feet wide. I Love watching the birds, butterflies and dragonflies. For Christmas my DH bought me my first laptop and a Cricut Explore Air 2. I have had so much fun making things for my layouts and cards. My favorite color is PINK and I Love Shabby Chic. By looking at my scrap room you sure wouldn't know that I was a tomboy when I was younger.
---

Project 1: Mother's Day 2016 - Aryia's Garden Collection Bo Bunny

products used:
---

Project 2: Olivia's Easter - Hoppy Easter Photo Play Paper

products used:
---

Project 3: Baking With Mason - Happiness Is Homemade by Echo Park

products used:
---

Project 4: Featuring KaiserCraft's Pawfect Collection

Card Set:
products used:
All of us here at A Cherry On Top Crafts would like to welcome Sherrie as this month's Guest Designer! Please be sure to visit her gallery to see even more examples of her past work and plan on participating in at least one of her Guest Designer Challenges on our Message Board!
---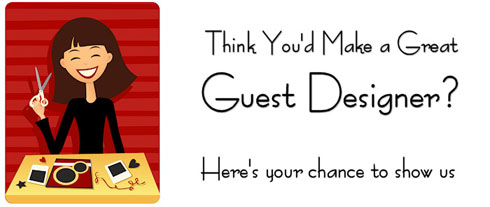 Reader Comments ...
| | |
| --- | --- |
| | Congratulations! Love the flowers, orange, and golden yellow on your first page! |
| | |
| --- | --- |
| | Congratulations to you! Such wonderful layouts and cards! |
| | |
| --- | --- |
| | Wonderful Layouts and card Sherrie! Congrats on being the guest designer! |
| | |
| --- | --- |
| | I loved reading about you Sherrie and I love your layouts!! Big congrats as the Guest Designer!! |
| | |
| --- | --- |
| | Wow those are amazing layouts and cards! Congratulations !!!! |
| | |
| --- | --- |
| | Congratulations Sherrie!! What wonderful projects!!! |
| | |
| --- | --- |
| | Amazing work Sherrie!! Love your layouts!! Congrats on being the GD!!!! |