Travel Script Paper - Getaway - Echo Park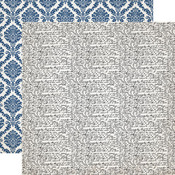 12"x12"
item #:

588-58301
Reviews
---
One 12 x 12 heavy-weight, double-sided paper. Made In The USA.


Review by

Marina_Gridasova,

Verified Purchase

on 2014-05-23
neutral design and contrast colours
Review by

PBoesch,

Verified Purchase

on 2014-04-15
Bought one paper from the collection to see if I'd like it. (I still miss brick and mortar scrapbook stores!!) I'm buying the rest of the collection. Beautiful navy blue!
Location: --

Size: 12"x12"
UPC: 748252583017