Wednesday, October 4, 2017
paper crafting inspiration from acherryontop.com crafts - featuring 1 Canoe 2, Doodlebug and Pink Paislee

Screenname: CarrieG
First name: Carrie
 
My craft supply 'must have': white cardstock
 
What inspires me to create: the everyday moments in our life!
 
Most readers don't know this about me: I love to use gold on my layouts but you wont catch me wearing gold clothing or jewelry—EVER
 
BIO: 15 yrs ago a close friend opened up a LSS--the rest is history..HA! Over the last 15 years I've been on several DT's, taught many classes and was published numerous times, but I decided to take my scrapping in a different direction and scrap for ME. I get so much more joy out of it that way. I even struggle with the confines of challenges because of this sometimes.
I am married to the love of my life. We have 4 children (3 of which are out of the house now) and our youngest who just started high school....AND the subject of A LOT of my most recent layouts...our almost 2 year old grandson. (sigh!) It has been a great obstacle to scrap little boy things since I have scrapped girls for so many years!
---
Project #1: Homecoming Spirit
I knew I wanted to scrap my youngest daughter's first high school homecoming. We are new to the whole spectacle that this event is in Texas and didn't go overboard, but knew I wanted to do a layout that was feminine yet had a football feel. I think I succeeded with this mix of new and older products.
products used:
---
Project #2: Adventure
One of my favorite photos from a vacation to Colorado we took this summer. My husband was so good taking our grandson out (on) adventure walks to see things he might not normally get to see.
products used:
---
Project #3: Slider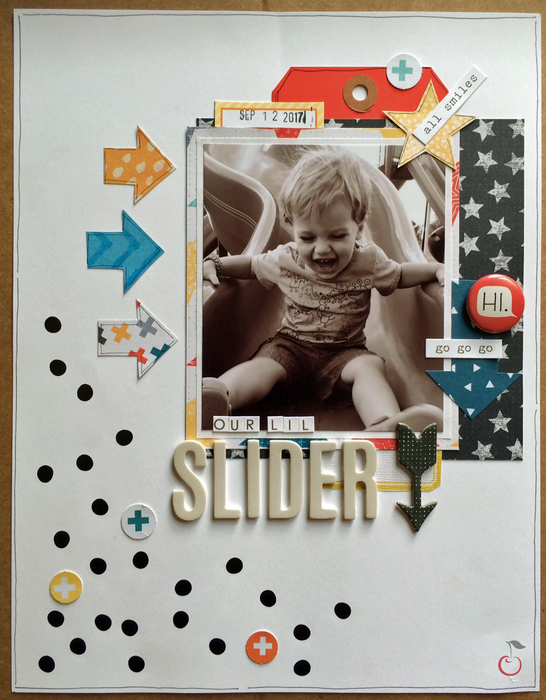 The first time I saw these planner decals in the store, I knew that they would be perfect on a layout!!! And guess what?? They were!
products used: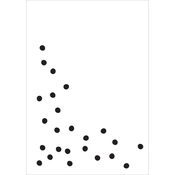 ---
Project #4: Colorado Sunrise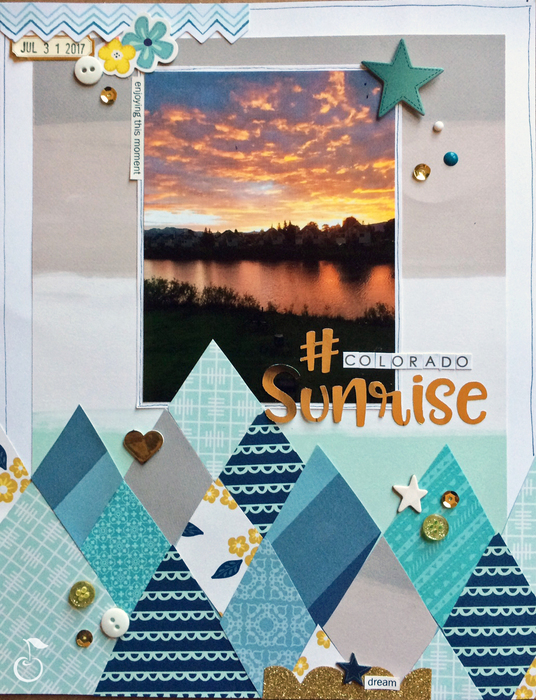 Gorgeous sunrise while on vacation in Colorado…
products used:
---
Project #5: Little Moments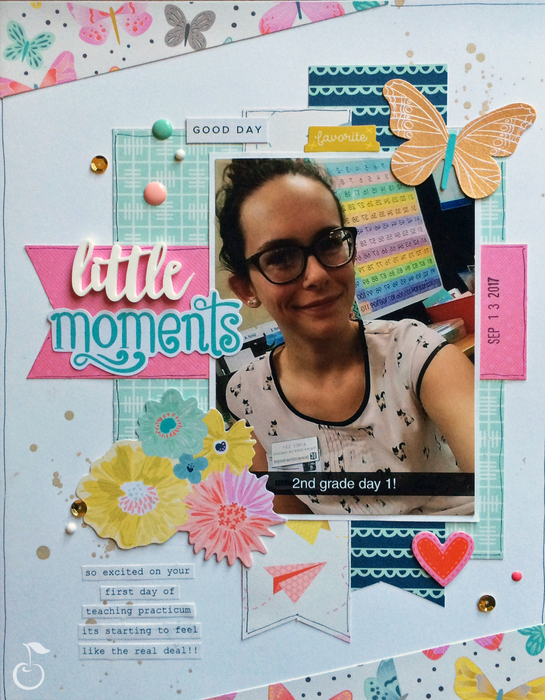 I knew I had to scrap this photo my middle daughter sent me from her first day of her teaching practicum. She looks so happy and excited! Two layouts I did with the (Turn the Page) Pink Paislee line--I wanted to show the versatility of the line by doing two completely different layouts with two different color base/themes.
products used:
---
All of us here at A Cherry On Top Crafts would like to welcome Carrie as this month's Guest Designer! Please be sure to visit her gallery to see even more examples of her past work and plan on participating in all of her Guest Designer Challenges posted on our Message Board! One participant per challenge will receive a $5 Gift Certificate to A Cherry On Top Crafts!
---