Good morning cherries. I saw Karen updated us on how she is doing and last I heard of Susan (oceanbreeze), she was doing well too (via Facebook).
We're staying home today. We have gotten 5 inches of rain in less than 24 hrs and more is on the way. Pups are doing well - including Penny. She is actually not wearing her thunderShirt right now. Jackson is inside, looking quite upset and frustrated. LOL
I've already done laundry, unloaded the dishwasher and finally finished those cards I started several days ago for the My Mood Challenge.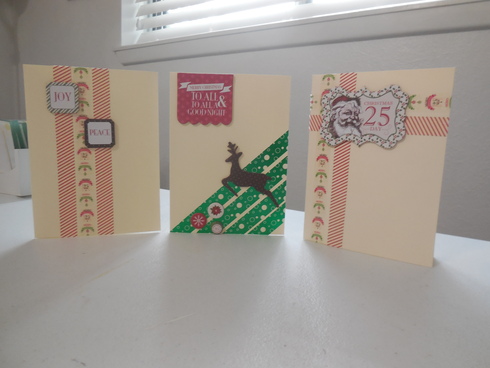 I'll probably be back with another layout!
How about you? Are you scrapping today?